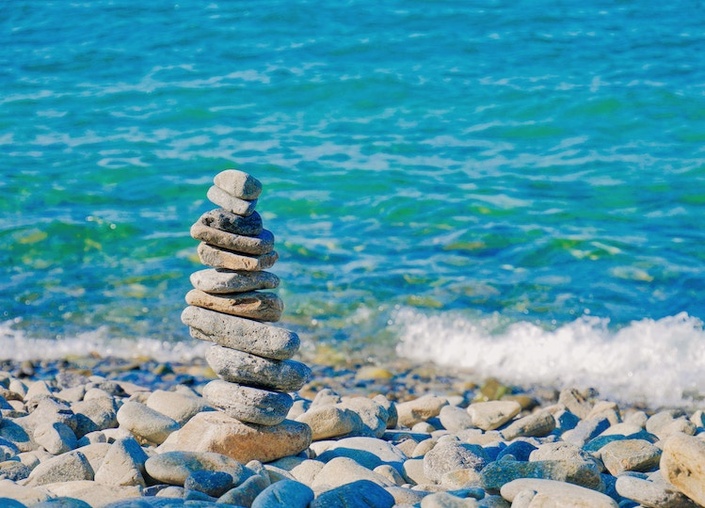 Practical Mentalism
Are You Ready To Start Tapping The Power of Your Mind for Everyday Success?
Practical Mentalism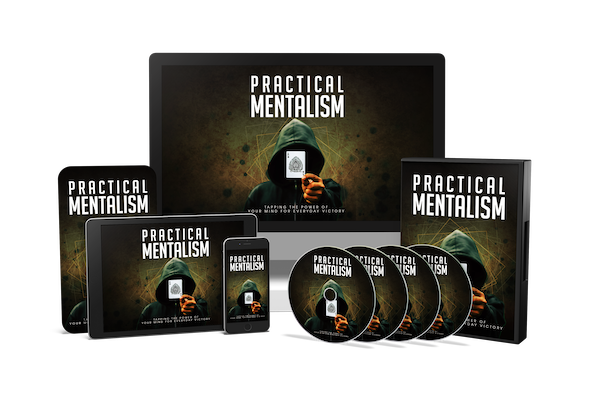 Alun Hill says "We are born free ... yet we choose to walk around in chains. It's weird!".
People are born free because they have tremendous power over their reality.
But when you look at the way most people live their lives, it's as if they are slaves.
They have all these imaginary lines that they have drawn for themselves.
Things like who they can and cannot be, what they are and what they're not, where they can go and what's off-limits.
And it doesn't matter whether you accept that or not. It doesn't matter whether you are aware of this or not.
It's still the reality.
---
In my new course, I take you, via
11 videos
a full book
a cheat sheet
a resource guide
a mindmap
and all of the videos as audio files, too
a full explanation of just why we live our lives based on obligation.
You see:
We try to be the kind of people our parents expect us to be
We try to live our lives based on other people's expectations
And unless we choose to open our eyes, we do things the same way as the people we hang out with.

However, you can choose to do something else.
Here is what you'll receive today:
---
Video 1: Introduction


Video 2: Peel Back The Curtains And You'll See The Reality Of Your Life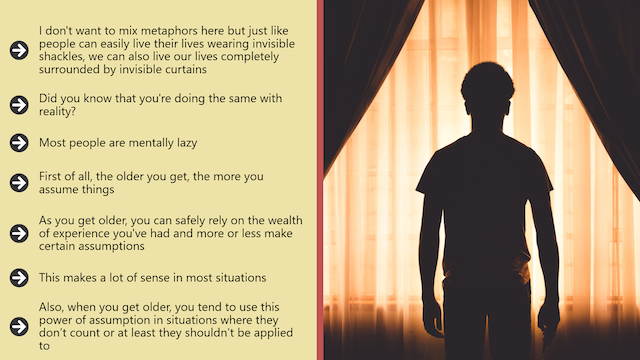 Video 3: Our Lives Are Intentional
Video 4: Too Many Of Us Choose To Be Blind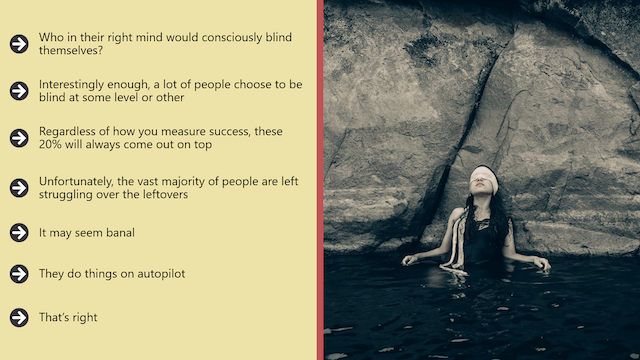 Video 5: The Core of Mentalism


Video 6: All Stimuli Are Neutral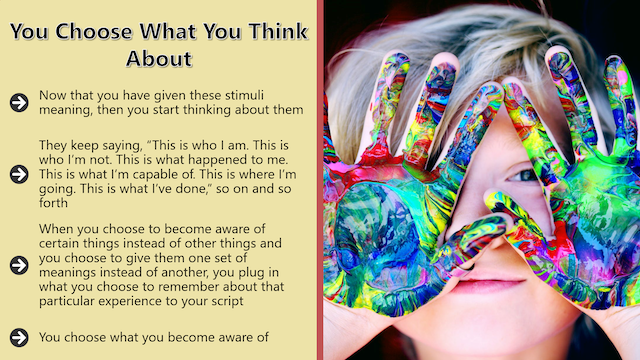 Video 7: Change Your Mental Filter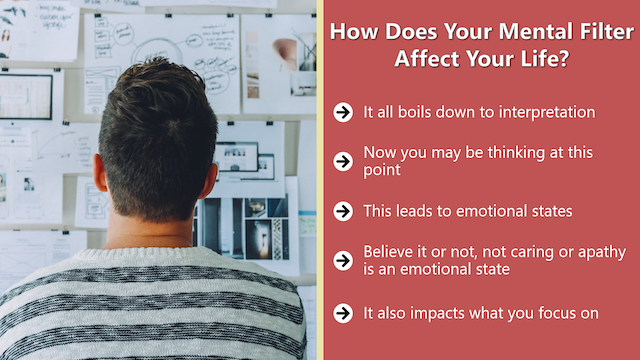 Video 8: Change Your Mental Habits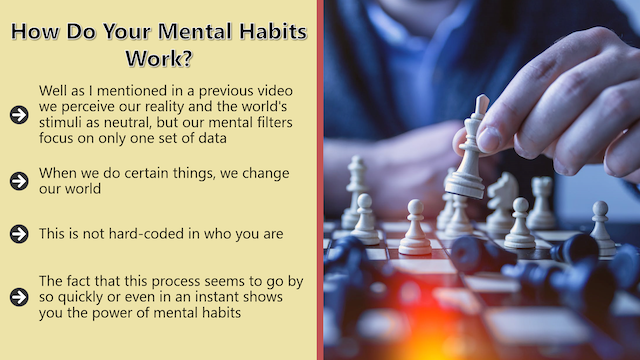 Video 9: Change Your Emotional Response Habits

Video 10: Change Your Reality Through Changed Actions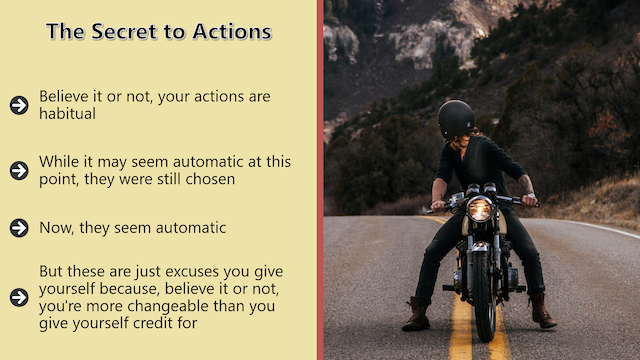 Video 11:Conclusion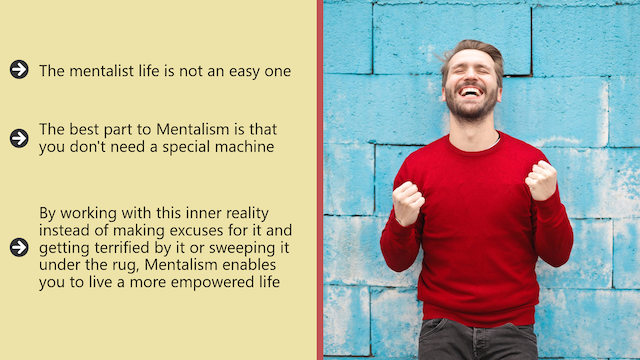 And you'll also receive:

The Whole Course As An Ebook In PDF Format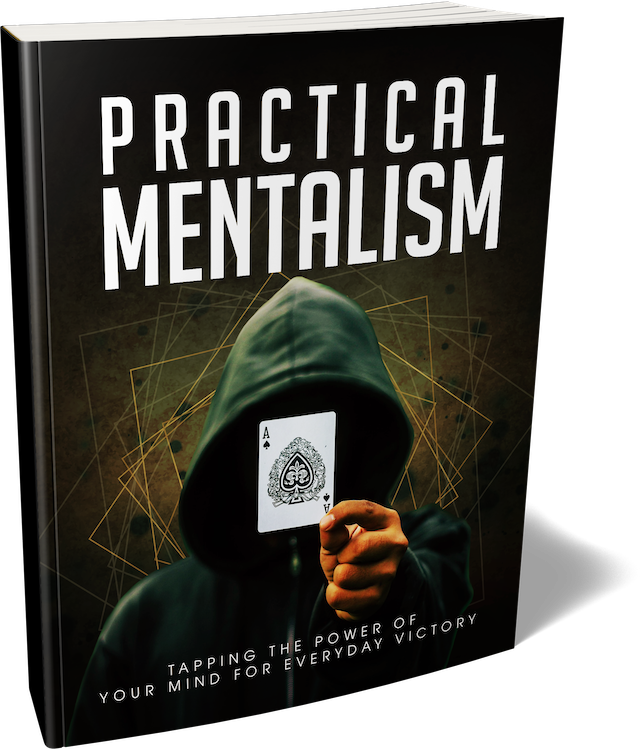 ---
Practical Mentalism - Audio Recordings

High quality MP3 recordings of every lecture for you to listen to while you're on the go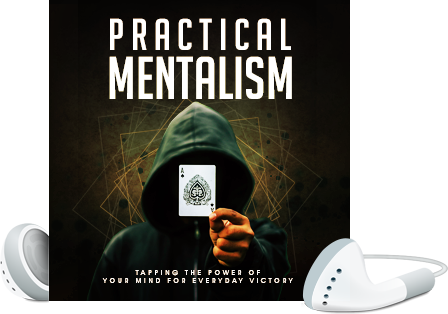 ---
Practical Mentalism - Resource Guide

The Resource Guide gives you a quick point of reference to all of the resources mentioned throughout the guide.
This makes it easy to plug-in and stick with what you're looking for.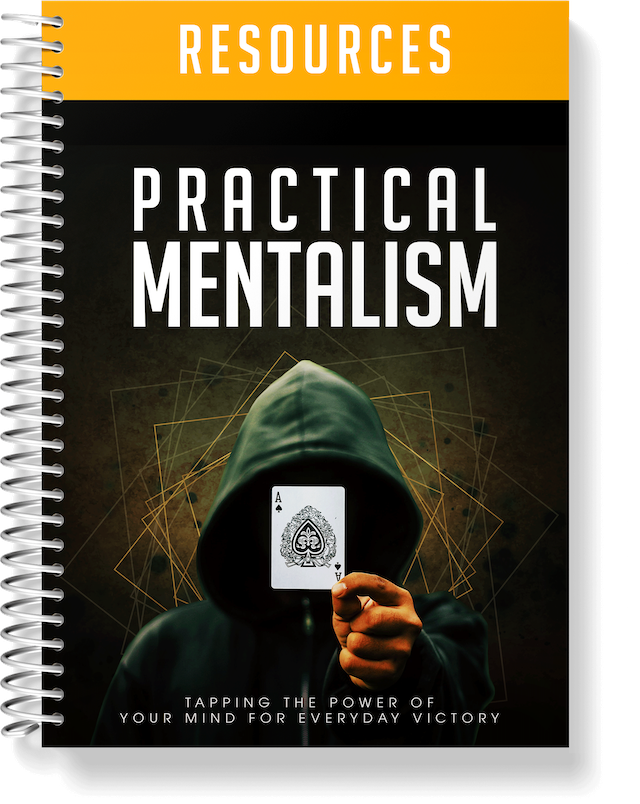 ---
Practical Mentalism - Cheat Sheet

This cheat sheet is a handy checklist that makes it easy to get started.
It breaks up the entire guide into easy-to-follow steps so that you can make sure you have all the highlights of everything covered inside right at your fingertips.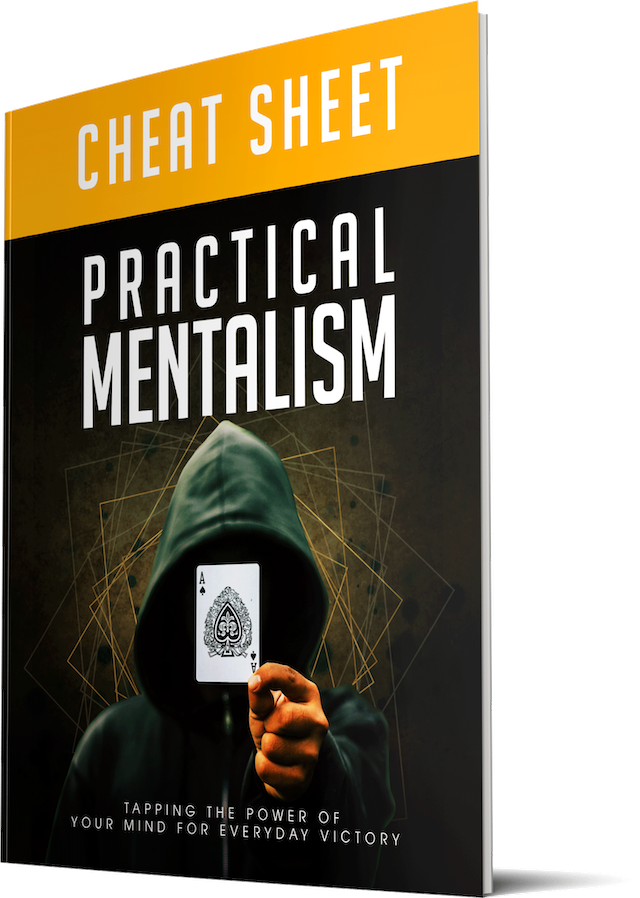 ---
Practical Mentalism - Mind Map
Some people learn better by looking at a mind map.
The mind map gives you an overview of everything covered inside the guide.
You can also print it out for quick reference anytime you need it!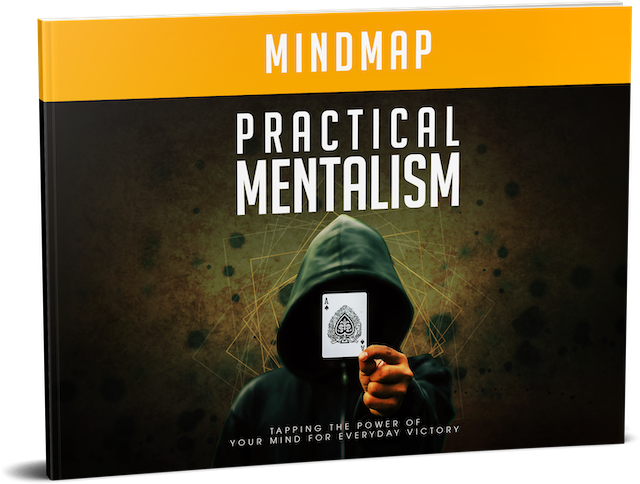 ---
With My Help and Advice

You Are Going To Understand How Mentalism Can Help You Live A More Fulfilling Life.
You Will Learn To Identify Mental Filters And How Big Of An Impact They Have On How We Think, Talk, Feel And Act.
You Will Understand The Benefits Of Taking Control Of Your Life.
You Can Begin To Understand The Effectiveness Of Mentalism.
You Are Going To Learn Exactly How Mentalism Helps People Live The Lives They Want By Teaching Them To Change The Only Thing They Can Fully Control In This Universe.
Get full access today - everything can be dowloaded for you to read watch and listen to immediately.
Your Instructor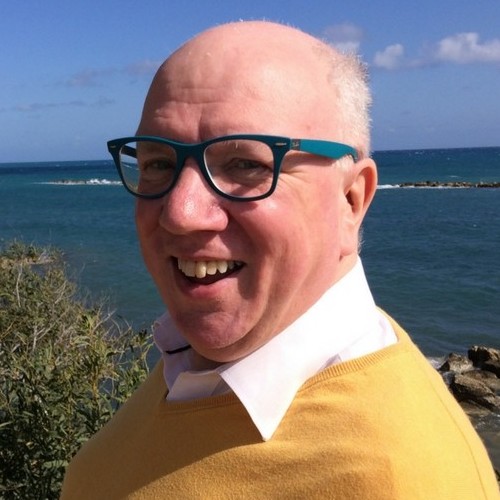 After teaching 100,000 people how to improve their life in recent years, this is Alun's newest site.
He's seen that a fear of success is a real fear.
People fear failure - in every aspect of their lives.
As Alun says:
I spend a lot of my time reading and replying to emails from people who want success.
I also spend a lot of time speaking to and meeting with all sorts of people from around the world. It's become clearer and clearer that there's something which holds all these people back from greater success …
… and let me stress, success isn't just about making more money.
It's often much more about

changing the daily slog
or improving your attitude
or finding words that you enjoy
or improving your time management
or having better relationships
… and so on.
It's also about the fear of trying something (anything!) and failing.
You'd be amazed how many emails I receive say that you won't start something new … in case you fail.
Here, Alun will help every aspect of your life.
He will teach you about success, about motivation, about achievements.
He will show you the answers.
And, in the process, he WILL change your life.
There's no complicated wordings or tasks - everything is simple and easy to follow - and easy to put into practice immediately.
Every course is downloadable for you to study offline, if you wish.