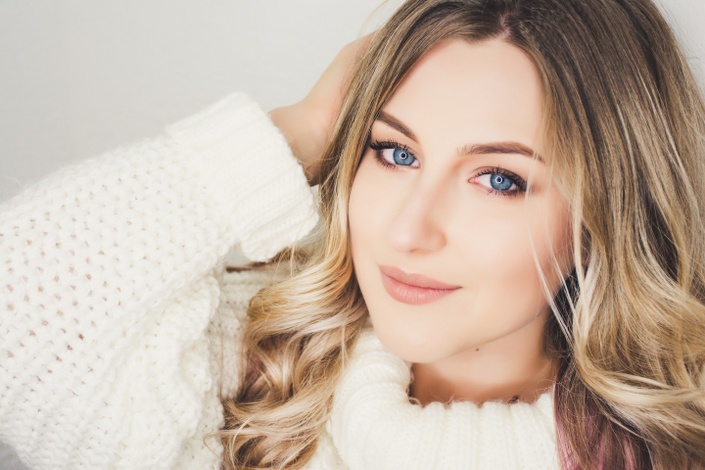 Mark Cohen's Physical, Emotional And Spiritual Self-Care Bootcamp For Entrepreneurs
Four Modules, With Checklists & Action Plans
Every business owner who operates online is at risk of burnout.
We take our Smartphones with us wherever we go.

We work late hours.
We miss family events – and even when we're physically present at one, we're outside on the back porch, hurriedly checking sales on our mobiles or giving instructions to our

But let's get one thing straight: It's not the amount of work we do that causes burnout:

It's that feeling that you are never 'off duty.'

It's having your attention permanently divided between work and building your business.

Competition is fiercer than ever.
You're under constant siege by a million distractions.
Far easier to sit at your desk and be busy than take a whole afternoon off.
And on top of that, there is an overwhelming pressure to achieve and succeed.
Those minutes spent being reactive add up with alarming speed.
Before you know it, the day's gone and you're working well into the evening.
It feels like a trap. And it is.
But why can't we ever seem to do this?

It's easy to see why so many small business owners are stressed out and not as successful as they had hoped to be.

Taking care of our minds, bodies, and spirits will not only help our businesses but cause us to feel happier and more successful, too.

What is stopping us from nurturing ourselves well enough to finally achieve everything we dream of – including a healthy, well-rested body and a mind sparkling with creativity and joy?
---
Module 1: The Whole-Body Entrepreneur

For many entrepreneurs, the risk of burnout is real – and it's not surprising when you consider all the things we have to do on a daily basis.

This module is designed to help you see what is truly possible if you start to nurture the WHOLE you on the mental, physical and spiritual levels.
In module 1, I'm going to cover:
Why self-care keeps slipping from your grasp (and how to stop the slide) - so you can break your old habits for good and build a sustainable self-care routine.
7 signs of burnout you need to take seriously - and what to do about them
6 signs of stress - and how to permanently defuse it
What to do when success keeps slipping from your fingers— and ways to make yourself accountable for the daily actions you take
Why you're stuck in distraction (and how to get out) - because #truthbomb: ditching those time drains will free you up to do the things you love
How to get back on track and claim the life you dream about - it's time to look forward to the life you genuinely want, strip out anything that's no longer working for you
---
Module 2: A Strong & Healthy Body Makes Good Business Sense
It's easy for health to take a back seat as you work to grow your business. Module 2 is all about making easy tweaks to your routine to ditch your destructive habits (ahem, keeping the fridge stocked with frozen pizzas…) and set up new habits that'll keep you healthy.
In module 2, I'll cover…

The dangerous health habits common to coaches and how to spot them - so you can kick them to the curb today!
The real reason why making time to be healthy never seems to work - and the simple hacks and strategies you can use to fix this
What to do when you don't even have the energy to get out of bed in the morning - so you can stop reacting emotionally to what's bothering you and reframe any negative self-talk
How to identify your energy drains – and deal with a chronic illness, so you can acknowledge your limitations without beating yourself up for them
6 tips and tricks for fitting self-care painlessly back into your everyday life - easy to adopt rituals and habits to help stop destructive practices and strengthen the well-being of your life and business
---
Module 3: Nurture Your Emotional Well-being

Coaches and service providers are, by their very nature, people pleasers and rescuers.
Unfortunately, sometimes this backfires and leads us to make poor business decisions.
That's why Module 3 is all about setting boundaries – with others and yourself – so you don't become an emotional wreck and take on everyone else's issues or get stuck with soul-sucking clients.
In module 3 I'll cover…

6 "emotional well-being" deal breakers–including what they are and how to handle them (I'll be looking at the specific traits that signal a destructive client, so you know to say no before you ever say yes)
6 surefire warning signs you may be running into a client from hell - including what to do when your client-to-be is both needy and nice
5 painless ways to ditch the energy vampires and complainers - it may be the kindest thing you do for both of you!
Why neglecting your boundaries has a direct effect on business decisions - and how to successfully change this nasty habit
How to be proactive in handling negative people and situations - and what you can do to help prevent it from happening
How to create your Emotional Well-being Profile - and use it to strengthen your boundaries naturally and painlessly
---
Module 4: Creativity Comes from the Soul

It's true: Your soul and spirit need love, too.
This module is all about "filling the well" as Julia Cameron calls it in "The Artists' Way," and will help you learn how to revive your creative juju while making time for the things that motivate and nurture your soul most.
From nature to music to brunching with friends, you'll be surprised how big an impact allowing your spirit to have a little fun can have on your business.
In module 4, I'll cover…

10 ways to get over your own negative perceptions and insecurities - and how to start truly, deeply loving yourself!
5 must-take steps necessary to make any major lifestyle change - including what you should make time for, why you don't and how to change that, for good!
How to create your own Emotional Well-being Profile - and finally figure out what's essential for YOU to maintain confidence, good health, and true happiness
How to infuse "lost passions" back into your life - and safeguard yourself against reactivity and burnout!
Why "refilling the well" Is essential - and how to do it even when you feel like yours has totally run dry, so you can make massive shifts toward renewal and creative rebirth
Course Curriculum
Module 1 - The Whole-Body Entrepreneur
Available in days
days after you enroll
Module 2 - A Strong And Healthy Body Makes Good Business Sense
Available in days
days after you enroll
Module 3 - Nurture Your Emotional Wellbeing
Available in days
days after you enroll
Your Instructor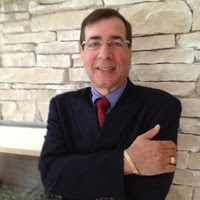 Mark Cohen is an alumnus of New York Medical College among other institutions and is a life member of MENSA, the international high IQ society.
Mark started his business career with $85 and became a self-made multimillionaire by revolutionizing the business opportunity industry with his "licensee" concept.
Designated "Young Entrepreneur of the Year" at age 25, he started many companies which grew internationally in scope. One such company was listed on the front cover of INC Magazine's annual issue of the "500 Fastest-Growing Privately Held Firms in America" - 4 years consecutively.
He has been named in Outstanding Young Men in America as well as many Who's Who publications and has received numerous awards and widespread recognition for the many businesses and services he has created and operated.
An author of several books, Mark is also the founder, director and inventor of a non-profit 47-year-old international medical/hospital defective product recall warning alert system currently used by the majority of hospitals throughout the USA.