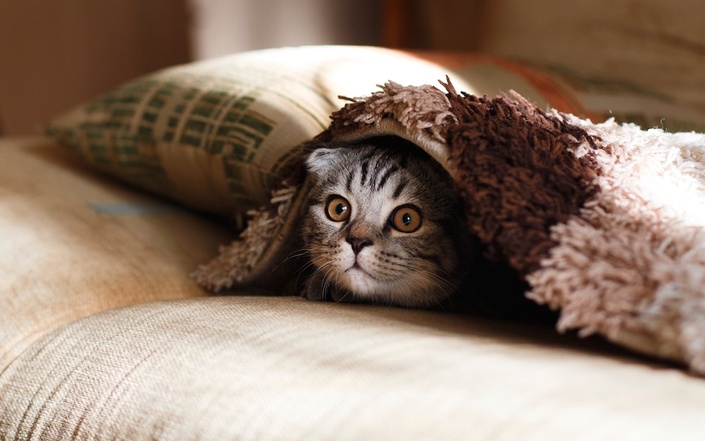 Born To Succeed
​Finally! Learn How to Unleash Your Inner Drive So That You Can Accomplish Everything That You've Set Out to Do!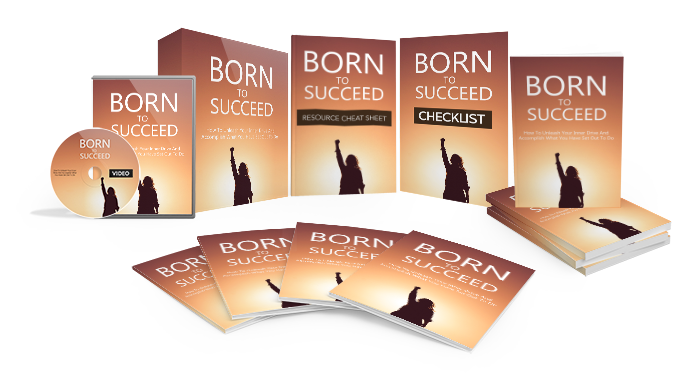 Discover the Secrets To Unleashing Your Inner Drive So That You Can Easily Accomplish Your Goals and Finally Achieve Success!
In today's 24/7 connected, digital world, we're constantly bombarded with images of our friends and family's success.

It seems like everyone you know is showing off what they have and how they got it.
While a majority of us know what we want to accomplish in life, most of us don't quite know how to accomplish our goals and achieve success.

---
Are You Feeling Lost?
Feeling a little lost about how to get through the middle of your journey to success is nothing new.
Not many people know the exact steps to take to accomplish what they set out to do and make success happen.
Here are some of the most common reasons why people fail to unleash their inner drive and achieve what they set out to do.
They lack the focus to complete the tasks needed to accomplish their goals.
They have a fixed mindset that promotes negative self-talk and keeps them mired in excuses.
They fail to master their emotions.
They have low self-confidence in their abilities to reach their goals.
They lack the self-discipline need to continue to move forward on their journey.
They don't know how to adapt to roadblocks or adjust when they face challenges.
They fail to remain persistent in their pursuit of success.
They surround themselves with negativity.
They don't take care of themselves, both mentally and physically.
---
So How Can You Succeed?
If any of these common reasons for failing to accomplish your goals resonate with you, then it is time for you to take action and unleash your inner drive so you can start to accomplish everything you've set out to do.
The key to crushing your goals and accomplishing what you set out to do is finding a way to release your inner drive.
Fortunately, I've compiled a comprehensive guide that will show you what you need to do to finally unleash your internal drive so you can accomplish your goals and achieve success in all aspects of your life.
---
Here's what you'll discover when you take the first step and purchase this powerful guide for unleashing your inner drive and crushing your goals.

Discover what inner drive is and some of the reasons you may be lacking it.
Learn how to find your focus to eliminate distractions and get more done in a shorter amount of time.
Discover the easiest way to change your mindset to banish negative self-talk and excuses and discover the freedom of thought.
Learn the secrets to controlling your emotions so you can better focus on what needs to be done.
Uncover the secrets to gaining more self-confidence so you can continue moving forward and achieve success.
Learn how to increase your self-discipline so you can avoid becoming stuck on your path to accomplishing what you set out to do.
Learn how to adapt and adjust your plan so you can reach the end of your journey.
Discover how to remain persistent and overcome challenges you may face on your journey.
Learn how to remove negativity from your life and find positive support to help you find success.
Discover how your health can significantly impact your chances for success.
You'll learn what it takes to find and practice focus on your journey.
You'll discover how your mindset impacts your chances for success.
You'll find out how to better control your emotions so you can move forward on your path.
You'll discover how to become more self-confident.
You'll learn how to develop your self-discipline.
You'll be shown why it's important to be able to adapt and adjust to new situations.
You'll learn how to create daily rituals that will help you remain persistent on your journey to success.
And so much more!
---
Everything Is Included And Is Downloadable:
10 Video Lectures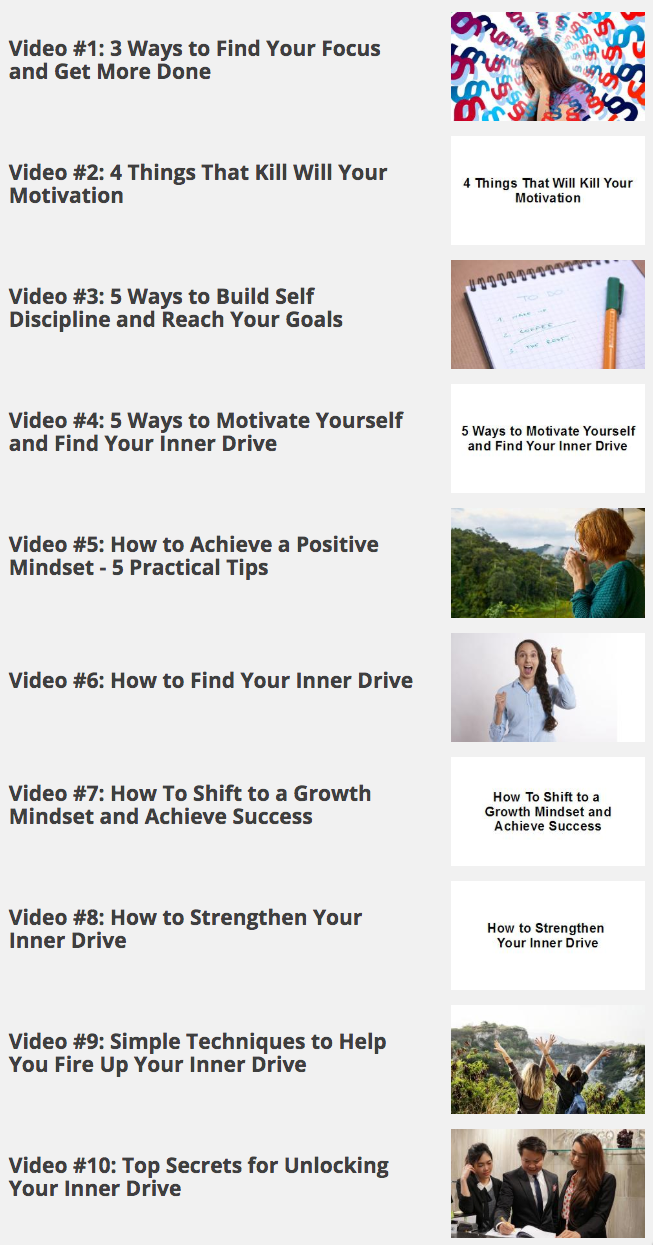 56 Page Ebook in PDF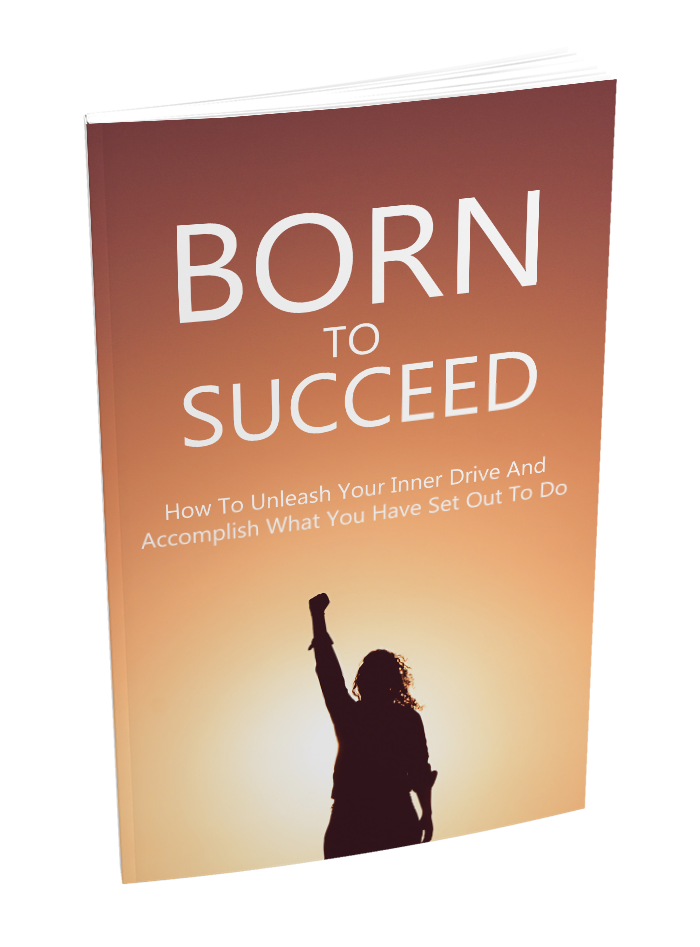 ---
Resource Cheat Sheet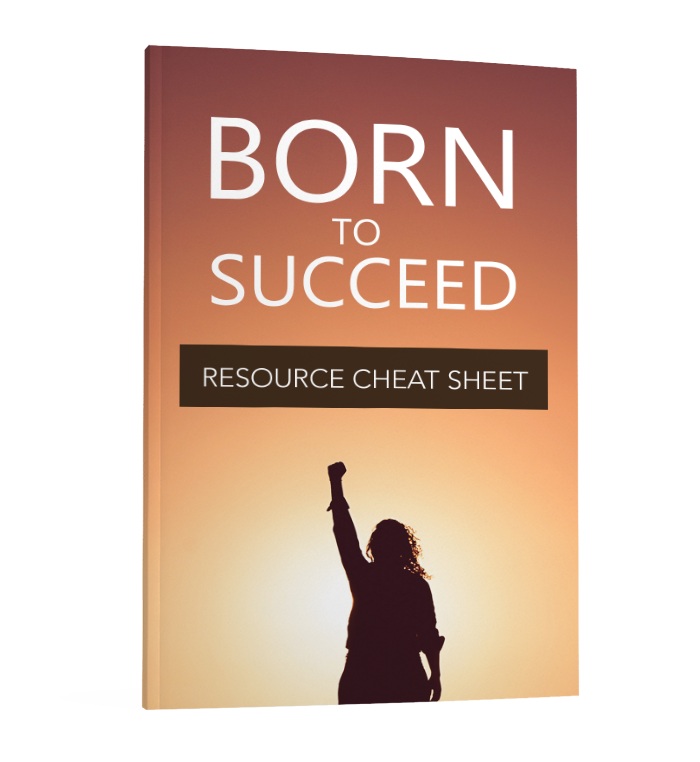 ---
Mindmap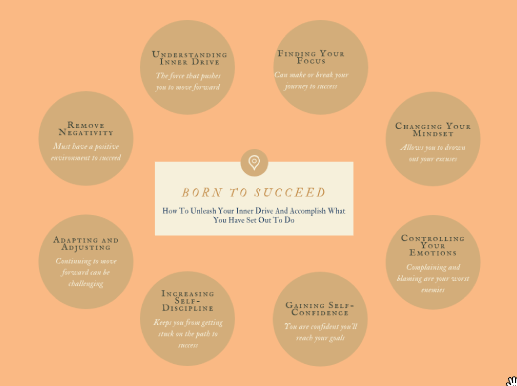 ---
Alun Hill
P.S. - According to a recent study done by the University of Scranton, 92 percent of people fail to reach the goals that they've set for themselves.
That means only 8 percent of the population are accomplishing what they set out to do!
Don't be one of the 92%!
Your Instructor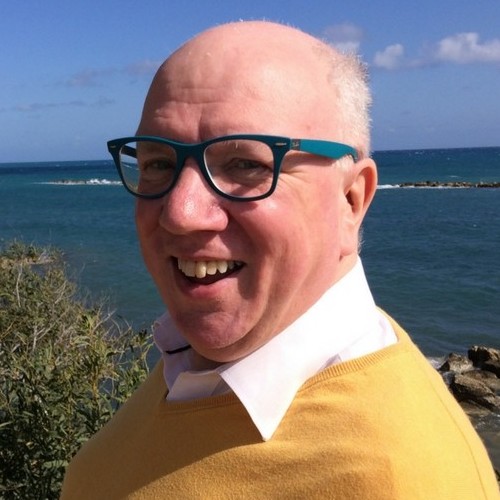 After teaching 100,000 people how to improve their life in recent years, this is Alun's newest site.
He's seen that a fear of success is a real fear.
People fear failure - in every aspect of their lives.
As Alun says:
I spend a lot of my time reading and replying to emails from people who want success.
I also spend a lot of time speaking to and meeting with all sorts of people from around the world. It's become clearer and clearer that there's something which holds all these people back from greater success …
… and let me stress, success isn't just about making more money.
It's often much more about

changing the daily slog
or improving your attitude
or finding words that you enjoy
or improving your time management
or having better relationships
… and so on.
It's also about the fear of trying something (anything!) and failing.
You'd be amazed how many emails I receive say that you won't start something new … in case you fail.
Here, Alun will help every aspect of your life.
He will teach you about success, about motivation, about achievements.
He will show you the answers.
And, in the process, he WILL change your life.
There's no complicated wordings or tasks - everything is simple and easy to follow - and easy to put into practice immediately.
Every course is downloadable for you to study offline, if you wish.